Kunyaza is a traditional sexual technique used in Central Africa
It is said to be the secret to enabling women to have incredible orgasms during sex
What is Kunyaza?
Kunyaza is a traditional Rwandan sexual practice that is said to facilitate female ejaculation and orgasms during heterosexual encounters. According to legend, Kunyaza originated with an ancient queen whose experience with a male guard formed Lake Kohl. The movement that causes the show has become known as the Kunyaza technique.
Described as "the African tantra" and "the African secret of female pleasure", the non-penetrative technique is known as "Kunyaza" and has been practiced for hundreds of years by heterosexual couples in Africa. This sexual practice consists of the stimulation of the internal and external clitoris (the "K-spot") with the glans of the penis in order to increase the woman's pleasure and to provoke female ejaculation.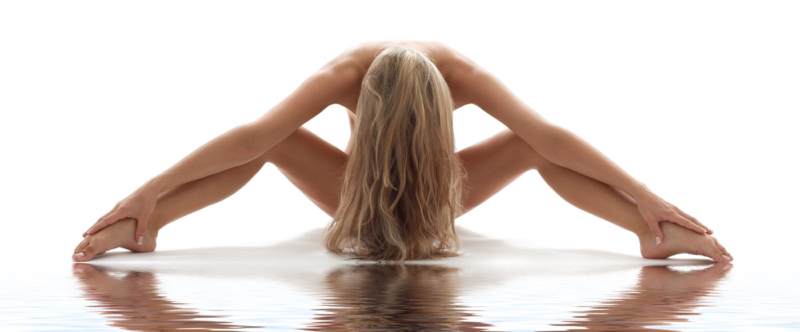 There are two types of Kunyaza sexual practices
Simple (without penetration) and complex (without penetration and with penetration)
In simple Kunyaza, the male partner rhythmically and firmly strikes the glans of the clitoris with his erect penis, without penetration. The male partner holds the shaft of his penis between his index and middle fingers to stimulate the female genitalia, particularly the glans of the clitoris and the labia minora, by rhythmically striking these areas with vertical, horizontal and/or circular movements.
As the female partner becomes more aroused and her vulva begins to swell, the male partner slowly rubs his penis up and down, then left and right, and finally zigzagging and always returning to hit the glans of the clitoris after each rotation.
The male partner can also make circular movements with his erect penis around the glans of the clitoris.
When the female partner is close to orgasm, the male partner simultaneously stimulates the entire area the vulvar area by making long movements with the glans penis without penetrating it.
The complex practice of Kunyaza involves penile-vaginal penetration (PVP) in addition to the stimulation practiced in the simple Kunyaza technique. For further stimulation, the male partner can perform cunnilingus and/or manual stimulation inside the female genitalia including the anterior vaginal wall (area known as the "G-spot").
When properly stimulated, the G-spot area activates orgasm in women.
For the simple and complex practice of Kunyaza, the male partner is advised to use saliva or water, or for women new to the practice who have difficulty lubricating properly, we recommend using silicone-based lubricant to moisten the female genitals.
A combination of teasing and massaging the vulva, with the help of a lubricant if necessary, intensifies female pleasure. The female partner can contribute to the process by cooperating with her male partner to pursue the stimuli she wishes to receive and the intensity of the rhythm she wishes to adopt, as well as by communicating to her partner the parts of her genitals that respond best to the stimuli.
The clitoris is the focal point of Kunyaza stimulation. In homage to the practice of Kunyaza, the term "K-Spot" was coined to refer to the clitoral structure in the shape of a hoop that looks like the letter "K". Some researchers claim that the G-spot is a potential source of orgasm independent of clitoral stimulation. However, other studies suggest that the G-spot area is actually part of the inner clitoris, meaning that the elusive G-spot is actually part of the K-spot.
Tapping
The basic principle is simple. The man takes hold of his penis and uses the glans to tap the woman's clitoris, labia and vaginal opening. He can move the rhythmic tapping around the vulva in circular or zigzag movements. He can vary the tapping with rubbing, also using the tip of the penis. It is important that there is good lubrication from the start. If not, the tapping may be too sensitive – a little saliva works wonders or a silicone-based lubricant.
Advanced version
In a more advanced version, the man lightly inserts his penis into the woman's vagina, grips it again and moves it from side to side or in circles to stimulate the vagina from the inside. He can vary with more conventional thrusts from inside to outside. In the "classic" kunyaza position, the man sits and the woman sits on his lap, facing him. But "less athletic" people may prefer easier positions, for example the woman lying on her back and the man kneeling between her legs.
Squirting
All this tapping and wiggling of the penis is supposed to have intense effects on women, they can trigger orgasm after orgasm. But its main reputation is that it often produces female ejaculation. The name kunyaza actually means "to urinate". However, it is not urine that women spout from their vaginas, but milky vaginal fluid. This practice is also known as 'wet sex'.
Female ejaculation is the expulsion of fluid from the urethra during sexual excitement or orgasm.
Squirting or gushing is a form of female ejaculation. Squirting has been a controversial issue in Western cultures for decades. The nature and origin of squirting is a controversial issue among Western sex researchers.
In East Africa, where Kunyaza is commonly practiced, squirting is a celebrated cultural event. Based on the testimonies of 12 heterosexual women aged between 25 and 48, a survey reveals that Kunyaza is a very effective technique for female ejaculation. 83% of the women surveyed reported massive fluid emissions during Kunyaza sexual practice, 75% stated that intimacy, letting go and a relaxed state of mind are essential for female ejaculation.
Female ejaculation
According to South African sex educator Lerato Charlotte Letsoso, "Kunyaza is the easiest and most effective technique for achieving a female orgasm". Rwandan researcher Dr Nsekuye Bizimana found that in Central Africa, Kunyaza is an effective technique for triggering orgasm in women who are unable to do so and for triggering orgasm in women who have difficulty experiencing orgasm during penetrative sex. By providing culturally appropriate therapy, Kunyaza can serve as a useful model for Western sexual health. There are a number of organisations that offer therapy to women who have difficulty achieving orgasm with a man.
Most women who ejaculate do so regularly and female ejaculation is seen as an enrichment of the sexual lives of women and their partners.
In recent times, the African practice has attracted interest from Western Europe, Brazil and the United States, following the international release in 2016 of the documentary film: "Sacred Water."
The release of fluid during sexual arousal or orgasm in women has historically been described as female ejaculation. Physicians and erotologists from ancient Eastern cultures have documented the phenomenon of female ejaculation. The exact origin and nature of female ejaculation remains controversial among Western sex researchers.
What is female orgasm?
Female orgasm is an intense feeling of pleasure and sexual arousal that occurs during sexual activity, which can create an altered state of consciousness and is usually accompanied by involuntary, rhythmic pelvic contractions. Sometimes referred to as "climax", orgasm is an effective indicator of sexual satisfaction. Female orgasm is a subjective experience, which varies between women. Some women experience multiple orgasms because they do not need a refractory period after the first orgasm occurs.
Multiple orgasms come in two forms: sequential (one after the other, with a resting period in between) and serial (one after the other).
A woman's state of mind, a woman's mentality, often prevents her from experiencing multiple orgasms.
Studies have shown that the key to women having more frequent and multiple orgasms is mindset and coping skills. Also relational factors such as sexual desire, sexual self-esteem, self-confidence and open sexual communication with partners are necessary. Clinical reports and published surveys suggest that female orgasm disorder, also known as anorgasmia, is a frequently reported sexual problem in women.
Does Kunyaza trigger female orgasm?
The results of a survey revealed that most women experienced an orgasm with their male partners while practicing Kunyaza. All participants had already had an orgasm and were sexually active. The high rates of orgasm in women during Kunyaza practice suggest that this non-penetrative African technique can help women reach orgasm.
Is Kunyaza an effective technique for squirting?
This survey revealed that Kunyaza is a very effective technique for triggering squirting in heterosexual women. According to some African sex educators, Kunyaza is a recommended heterosexual practice for women to experience squirting.to experience sexual pleasure and achieve female ejaculation without penetration.
By providing a culturally appropriate therapy, Kunyaza can also serve as a useful model for Western sexual health professionals who offer therapy to women who have difficulty achieving orgasm or ejaculation with a male sexual partner.
Most women who ejaculate do so on a regular basis and female ejaculation is seen as an enrichment of the sexual life of women and their partners. Sexual pleasure, self-esteem and well-being have a significant influence on women's sexual desire and sexual satisfaction.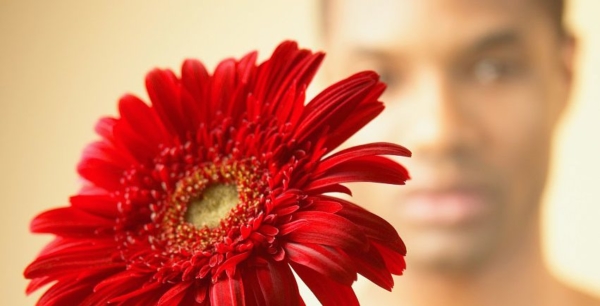 Conclusion
In Africa, Kunyaza is a popular non-penetrative practice for heterosexual couples to enhance female pleasure. Kunyaza is a very effective sexual technique for women to have ejaculations and orgasms with a male partner.
Intimacy, letting go and a relaxed state of mind are essential for ejaculation.
According to 75% of participants, 92% of women reported having an orgasm with Kunyaza. Western sexual health professionals may consider Kunyaza a useful practice for women seeking to achieve orgasm or ejaculation during heterosexual intercourse. Kunyaza is a recommended practice to bridge the orgasm gap between men and women"
KUNYAZA at Casa Dorada in 2022
If you wish to discover the practice of KUNYAZA you can participate in the following courses in 2022:
August: "More than two" workshop
September: "Men in Service" workshops
For more information, check our Calendar section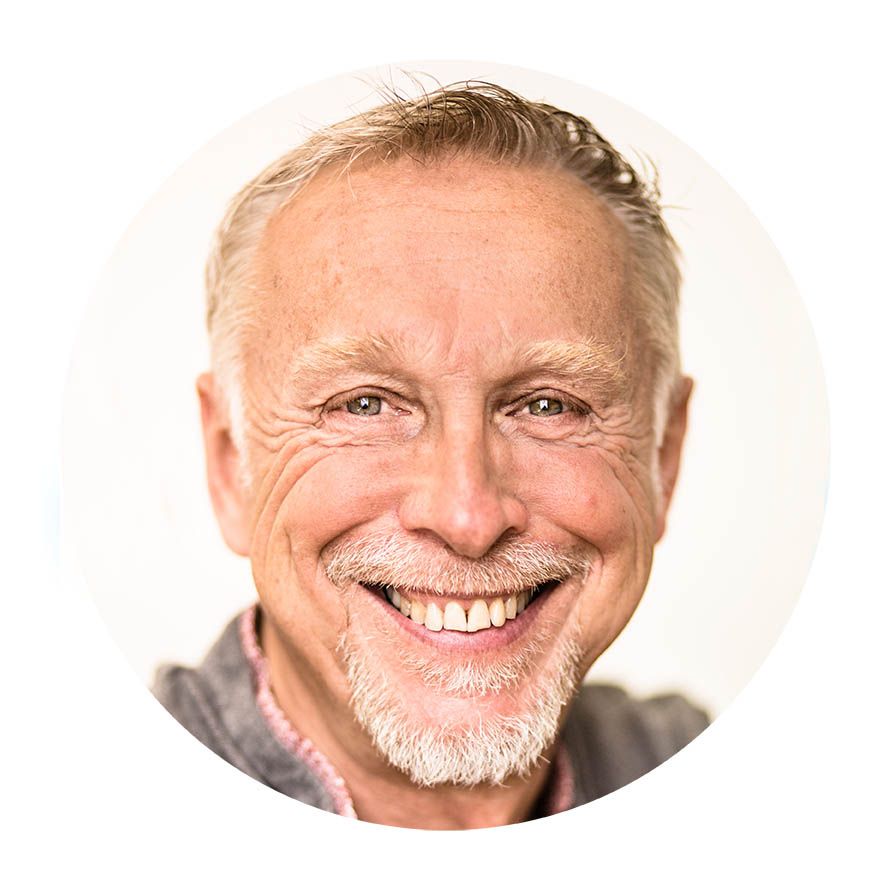 Blog written by Chris Tantra inspired by Dr Nsekuye Bizimana's book
"The Secret to Female Pleasure"