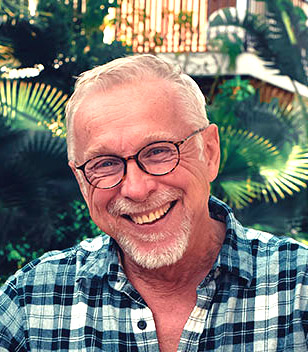 About me
I am a certified Sexological Bodyworker, a tantric Masseur and a Sacred Intimate practitioner. I mainly work with men and couples in all genders and orientations during private sessions. I also teach workshops related to "Mindful Sexuality" and "Sexual Tao". I am partnered, father of 2 adult children and a new born daughter, pan-sexual.
My main focus:
During individual sessions or during our workshops, I will help you to really reach your deepest being and find the greatest version of yourself. Most of the time we are not really living our lives in the present. Our mind is constantly working, a huge flow of thoughts takes all the space, most of the time those thoughts are negative and related to the past or the future, but almost never connected to the present moment.
We are going to use, your breath, your movements, your body, (all your body), to get rid of this "mindfucking" , in order to open the door to your most hidden emotions, that will allow you to return to your innocent happiness like a child discovering and playing with his body and the world around him.
Sex is 10% skills and 90% presence. Skills are very easy to learn, (I will teach you many tools), to be present you just have to trust you and follow your impulse. Sounds easy, isn't it ? But we are so used to listen and follow this inner voice, that we totally forget to feel… and listen to what our body is telling us…
This is my job to help you to open the door and liberate your emotions, to reconnect and trust your body, to teach you how to activate, increase and spread the Vital Energy, for a better and healthy life for you , your family, your friends, for a better World.
My teachers and spiritual guides:
First of all, my teachers, Joseph Kramer, Andro, Mantak Chia.
The writing of Wilhelm Reich, Osho, Eckhart Tolle, David Deida ….