Wherever you find yourself this February, we hope you're finding time to dedicate to becoming a better lover. Becoming a better lover isn't just for your lover – this is for you too! Whether you're in a long-term relationship or looking for more meaningful encounters through online dating: these tips can offer some ways to instantly deepen your own sense of connection and meet your lover in a more fulfilling way.
One: Look into each other's eyes
There's a reason why the eyes have been described as the windows of the soul. They can communicate complex emotion. Be aware of how you use this highly expressive medium. Gaze softly, resting your gaze in one of both of your lover's eyes. If you explore this for a bit, you might discover the power of eye-gazing to bind two people, to build trust, increase intimacy and even arouse love. When you look into your partners eyes, you send an unequivocal message of "I am here. I'm with you.", few things are as arousing as that.
Two: Breathe Together
One cannot overestimate the importance of breathing for human life, let alone for pleasure and fulfillment. The breath is a link to the mind, and by synchronizing their breath, two or more people enter into the same mental frequency. Through each ebb and flow of its rhythm, the breath keeps lovers present with one another. This awareness also adds an extra layer of communication, as the breath is an honest window to our mental states.
Three: Slow Down
There's a lot happening in a mere second of lovemaking. We need time to process, to savor it all. When you slow down, you give yourself and your lover the opportunity to experience more of what's going on. It multiplies the sensations you can perceive, and heightens pleasure, as well as drama and anticipation. By slowing down, you also give each other more space to respond to, and to communicate about what is happening. Of course, slowing down implies that you reserve more time for the encounter. But, what could be a better use of your time this Valentine's?!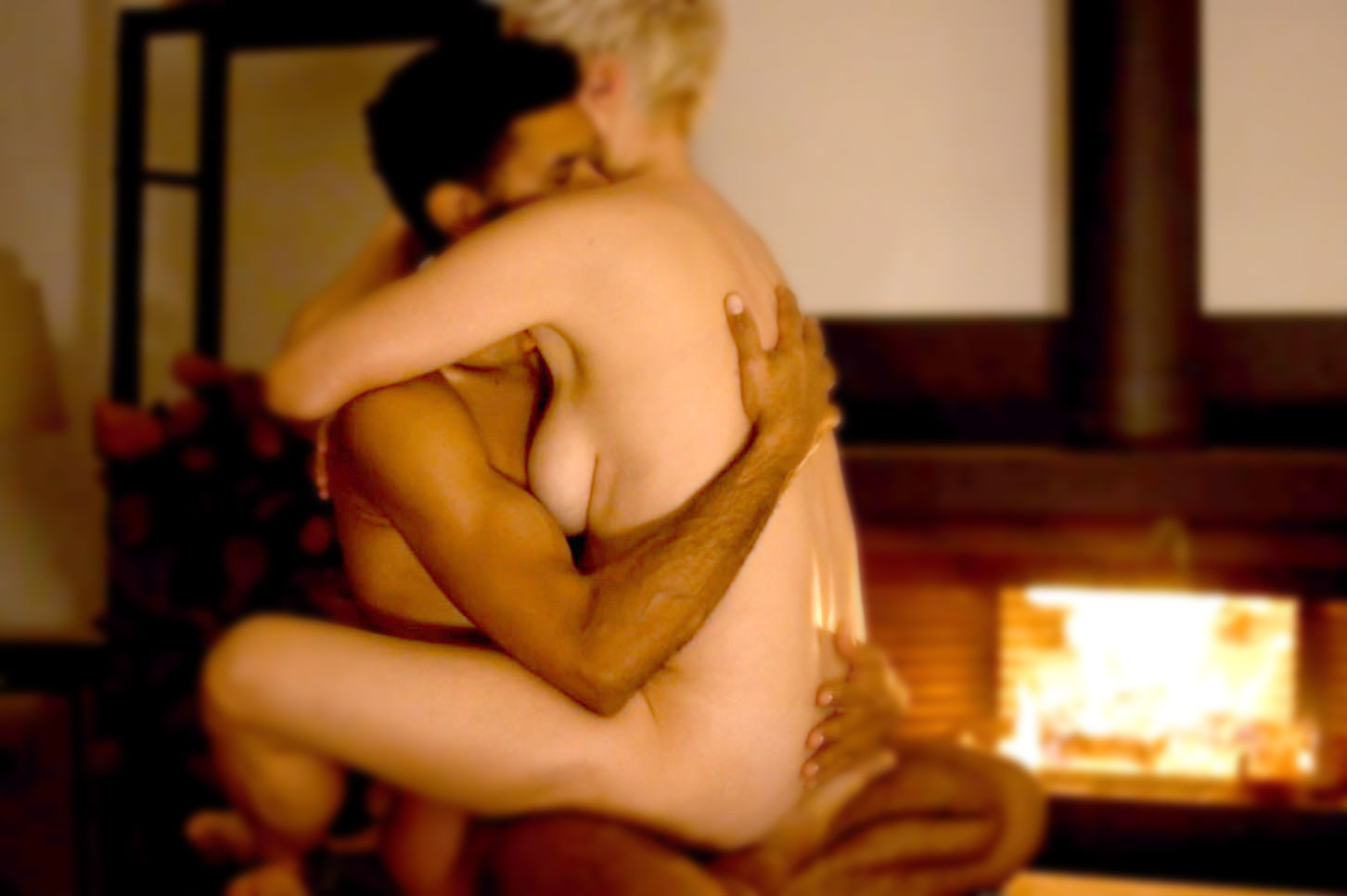 Four: Make sounds
Words make us think, sounds make us wild. There's no better way to communicate what you're enjoying or what you're absolutely loving. Experiment from the wide range of posibilities, like moaning, groaning, growling, or grunting. Panting, gasping, squeaking or squealing. and even silence, which gains a new dimension. The ears are a highly erogenous zone, and your lover will appreciate the encouragement. Listening to the sexy symphony you create, adds yet another layer of unity.
Five: Travel lightly
Make a conscious decision to leave behind goals, expectations and agendas. Unburden yourself of any need to perform, any tendency to make effort, even ideas of how it should be. Come just with the wide-eyed wonder of a child at play. Come more as a curious and respectful explorer than as a knowledgable and determined engineer. Nothing is so serious, this is a party, so let all your inner children out. Let your lovemaking become innocent and exploratory.
● ● ● ● ●
We hope you find these ideas helpful! We all deserve rich and love-filled encounters all year round, and we hope to be able to meet you at La Casa Dorada for a workshop or visit in the future!
Right now, we're open for our Tribal Tantra Xperience (our holistic coliving space, currently offering mid-long-term stays).