An invitation to get together as women, in a spirit of support and sisterhood!
If you too
Realize that you are not living your full sensual and vital potential…
Feel that there is so much more to discover, but you realize that you are conditioned by taboos, stereotypes and by the heritage of patriarchy…
Feel a restraint, even blockages, maybe even pain or difficulties to feel and really enjoy pleasure…
See that you have sacrificed your deepest desires as a woman in order to function in your job, your family and in your relationship…
Are more focused on your partner's pleasure and do not allow yourself to express your needs and desires…
Are already on the path of conscious sensuality and would like to deepen your explorations, get inspired and exchange within a multiform and multicultural tribe, have more tools to co-create a practice of Mindful Sexuality…
This workshop addresses You, regardless of your age, your physical appearance, your previous experience, or your preferences in love.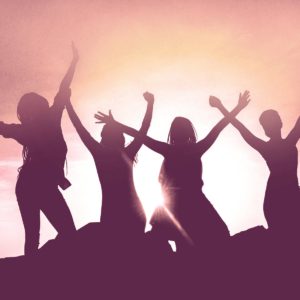 Like all the proposals made at Casa Dorada, our intention is to initiate a movement of resilience and reconciliation by imagining new spaces for encounters and experiences. Therefore it seems essential to us to meet up, between women, in a protected and benevolent setting, to explore all the delicate subjects concerning our intimacy in complete confidence and safety. It may also be an opportunity to heal, deeply buried emotional wounds, if they emerge.
Empowered by the energy and the support of all of us, you can open up to new, fulfilling and nourishing experiences and you will also have the chance to support other women in their transformational process.
With this workshop we offer you a unique space between women for
Restoring the sacredness of our body and rediscover our Original Sensuality
Deepening our grounding to embody our spiritual potential
Discerning social and cultural conditioning and deprogram them
Using pleasure as a healing tool
Welcoming our emotions, blockages and fears with tenderness
Letting the "Wild Woman" emerge and express our creative craziness
Learning how to let the energy flow circulate from our heart to our vagina
Establishing a moment-to-moment connection in order to enjoy authentic intimacy
Healing of traumatic and transgenerational memories
Our tools
Sharing circles
Creative dance and celebrations in joy and spontaneity
Massage and bodywork
Breathing and energy activation exercises
Tantric rituals
Practical exercises in Mindful Sexuality and body sexology
In our last blog: "Sex, Love and Goop" you can see and watch more information about these tools and techniques.
For each exercise, participants will have to define the limits and modalities they wish to apply during the practice. You will remain free and totally respected in your choices, to participate or not, in the proposals. To avoid any misunderstanding, each person involved in the practice will rephrase the given indications. The framework can be redefined at any time without explanation or justification.
Price
830 € special price for women instead of 960 € normal price.
7 days / 6 nights – full board accommodation in shared rooms and course.
Practical Information
Theme
Tantra for women
Dates
22 to 28 May 2022
Arrival
Sunday 22, from 16.00h
Departure
Saturday 28, after breakfast
Facilitators


Main language


Translation possible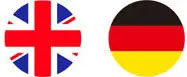 Location
C/ Josep Pla 11, Roda de Bara, Tarragona