What is taboo?
"What it would be unseemly to talk about, by virtue of social or moral propriety: A taboo subject. A subject that cannot be touched, criticised or questioned. A system of religious prohibitions applied to what is considered sacred or impure. What we keep silent about, out of fear, modesty. Ex: Sexual taboos."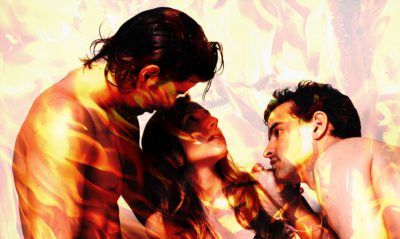 For a long time confined to its reproductive character, sexuality for pleasure has long remained and still remains a taboo. For a longer period of time, prohibitions specific to sexuality of human beings, such as incest, have been constant in most contemporary societies. Nowadays, despite overexposure through pornography, sexual practices that have been widespread since time immemorial are still taboo subjects. Very recently, with the advent of Tantra in the Western countries, a form of sexuality has been reborn that advocates awareness and presence while respecting limits and consent.
However, here again, certain themes are considered inappropriate such as self love (masturbation) and anal pleasure. It is these taboos that we will successively explore during these two summer weeks.
In the first week, we will revisit self love from top to bottom
To get out of the process that we repeat over and over again with the practice, often compulsive, of masturbation. To learn that masturbation is not only an escape for all kinds of stress. Through Orgasmic Yoga, we will see that meditation and masturbation are beneficially complementary. We will also see that self pleasure is a wonderful way to charge ourselves with Vital Energy, to strengthen our immune system and improve our emotional balance.
We will learn how our Sexual Energy is created, developed and circulated. We will redefine our pleasure map and our notion of orgasm. How, for men, to have intense orgasms without the imperative need to ejaculate, and to become multi-orgasmic, and for women, that deep pleasure of the whole body, can also come other than by a frenetic stimulation of the clitoris.
In the second week we will learn all about anal pleasure
This is a delicate subject., which we will approach very slowly and gently. Many women are attracted to this practice, yet they shy away from it, often worried about the abruptness of men. Gay men, too, may have similar fears. Straight men, on the other hand, are often secretly attracted too, but it is their manly image that is shaken and that they have to reconcile before they find themselves in the position of the recipient of anal 'benefits'.
As in the first week, we will challenge all these preconceptions, and we will see that the anal region can be both the source of a pleasure of unparalleled sweetness, but also of orgasms of an intensity and duration that have no comparison with genital orgasms.
Practical Information
Theme
Tantra and Taboos
Dates
Week 1: Self Pleasuring
7 to 13 August 2022
Week 2: Happy Ass
14 to 20 August 2022
Facilitators

Main language:


Translation possible :

Location
C/ Josep Pla 11, Roda de Bara, Tarragona
Self Pleasuring
Dates: 7 to 13 August 2022
Audience: All levels
Prerequisite: Being comfortable with nudity.
Happy Ass
Dates: 14 to 20 August 2022
Audience: All levels
Prerequisite: Being comfortable with touching and being touched by same sex partner.
| Prices | Week 1 (7 days / 6 nights) | Week 2 (7 days / 6 nights) | Week 1 + 2 (14 days / 13 nights) |
| --- | --- | --- | --- |
| Basic price | 960 € | 960 € | – |
| Reduced price | 830 € | 830 € | 1.440 € |
Price includes: Food, accomodation in shared rooms and all practices.
Reduced price for: Earlybird, single women, student or artists -25yo, returning guests, couple, pair or trio booking at the same time.
Early bird: Full payment 1 month before the beginning of the workshop.