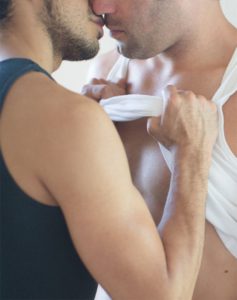 This week is between an intermediate and advanced level, depending on the will and the energy of the group, and how deep men dare to dive into an intimate exploration in full presence and consciousness.
This workshop is addressed to men who are, to some extent, able to manage their own energy and, more importantly, to serve other men, allowing them to explore new territories of consciousness. This devotional attention will be done alternately so that each participant can explore new dimensions of pleasure with the compassionate support of the practice partners.
Sacred Intimacy for men – Intermediate / Advanced level
"Sacred Intimacy for men" is an invitation for participants to use pleasure as a healing process. During this week, all the space will be left for everyone who dares to express his desires and fantasies. We all acknowledge that our fantasies are at the same time a mirror that reflects back to us the image of what we are, but also a screen that hides from us what we could become
During sharing circles, we will help each other to express our hidden desires and wishes, to build the script of our fantasies, and perhaps it will be possible to realise and stage what moves us deep inside. We will learn how to give guidance and clear feedback, in order to get what we need and what we are really longing for.
In the therapeutic group processes of this workshop, in addition to the experimental and playful approach to sexuality, we will address the numerous alternatives of frictional sexuality. Presence, slowness, devotion will be the key words of all intimate explorations
We will explore intimacy during paired and group practises always respecting the rules of consent and awareness. For each exercise, participants will need to define the limits, and the modalities they wish to see applied during the practice. To avoid misunderstandings, the terms will be rephrased by the other persons involved in the exercise. This framework can be redefined at any time without the need for justification or explanation.
WARNING : Men who wish to participate in this workshop must have a good capacity to manage and control their energy. They must be able to "serve" all types of men, regardless of their age, shape, needs and expectations. They will have to be able to receive guidance and true feedback. The male ego and the notion of performance have no place during this workshop, nor the notion of competition, on the contrary the idea of collaboration is put forward to sublimate the expression of desire and pleasure.


Price includes: Food, accomodation in shared rooms and all practices.
Reduced price for: Earlybird, student or artists -25yo, returning guests, couple, pair or trio booking at the same time.
Early bird: Full payment 1 month before the beginning of the workshop.
| Prices | One week (7 days / 6 nights) |
| --- | --- |
| Teaching: basic price | 990 € |
| Teaching: reduced price | 770 € |
| Food & accomodation | 480 € |