This workshop combines practices from Neo-Tantra, the Sex-positive movement and Slow-Sex with the depth of Original Tantra and Sexual Tao. Finding sacredness in phantasms, empowerment in sensuality, experiencing freedom in intimacy and healing through Pleasure. It is through the activation of our internal chemistry and with what we call the Happiness Molecules that we can improve our health, find emotional and psychic balance, strengthen our immune system, and establish a better connection with our lovers, family, friends, environment.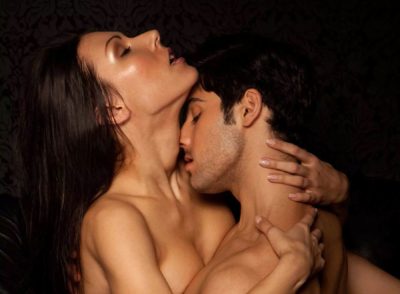 It is a holistic approach that gives primacy to the body when too often the mind is in control. Through Mindful Sexuality we can reconnect with our primitive and instinctive nature. Mindful Sexuality is a humanistic approach that allows us to access and release deeply hidden emotions. By practising in a free and caring environment, we can experience our birthright of pleasure, play and bliss.
We use Pleasure as a tool for learning, healing, experimentation and release
Sexual Energy is the Life Energy. It holds all the power we need to have a fulfilling, healthy and fulfilling life. Through the practices of Sexological Bodyworkers, you will learn to use the techniques that allow your body and your sexual energy to become a precious resource of health, well-being, pleasure and enjoyment.
Only in a conscious body, with which you feel fully in tune, can you fully embrace your hidden emotions and dark feelings
We believe that the most effective way to access the reality of buried emotions is to anchor and connect to your body awareness, freeing yourself from the control of the mind and ego.
During this week you will
Learn to let your body express itself in words rather than in pain.

Dive consciously into sensuality using the embodiment tools of breath, sound, movement, presence and touch.

Take responsibility for accessing and developing your own pleasure.

Practice pelvic floor strengthening to activate sexual energy.

Discover conscious breathing techniques to channel energy.
You will return home ready to integrate into your daily life the techniques needed to enrich your relationships and to use Pleasure as a sacred compass to guide your life.
What you will take away from this workshop
Accessible tools to improve your sex life,

The ability to clearly express your feelings, needs and desires,

Develop greater sensitivity and increase your stamina,

Cultivate deeper intimacy in all your relationships: with yourself, your partners, your community and the Universe as a whole.
Together we will use the tools to open to new states of body awareness to experience a more subtle and sensitive erotic life. 
During this week, you will learn effective practices that you can then integrate into your daily routine to develop desire and confidence.
We will practice
Activating, circulating and channeling sexual energy.

Orgasmic yoga (self-love/meditation).

Dearmoring and genital mapping.

Genital / orgasmic meditations.

The ability to receive guidance and feedback from your partner(s).

Learning to become multi-orgasmic.

Fulfilling your orgasmic potential with or without a partner.
You can participate in this workshop as a couple or individually. If you are practising as a pair or a trio, you may have the opportunity to experiment with all genders, develop your sense of curiosity and learn how energy flows with different partners. 
The workshop will include genital contact but not sexual intercourse.
If you feel uncomfortable with some of the exercises, you will have the option, without having to justify it, to abstain and remain attentive to your own feelings as a witness.
| Prices | 7 days / 6 nights |
| --- | --- |
| Basic price | 960 € |
| Reduced price | 830 € |
Price includes: Food, accomodation in shared rooms and all practices.
Reduced price for: Earlybird, single women, student or artists -25yo, returning guests, couple, pair or trio booking at the same time.
Early bird: Full payment 1 month before the beginning of the workshop.