A journey through play and desire

What happens when we open our whole body to sensations, when we surrender to the unknown, when we go beyond the socially accepted, when we get inspired by the other or when we allow ourselves to show ourselves raw and unfiltered?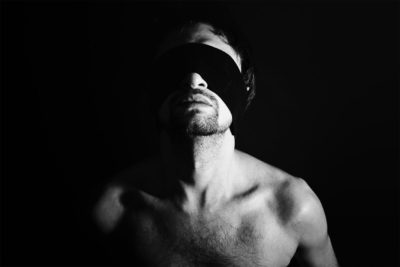 In this workshop, we will seek to expand our full potential, inviting the authenticity and giving us permission to immerse ourselves in our true desires and wishes and allow the dance with transgression and transcendence.
To do so, we will create a friendly and caring frame where we could dig and expand our limits, taste new flavours, explore new practises or deepen, understand and accept our hidden fantasies. A space where we will be able to answer questions and doubts that we have been asking ourselves for years, and where we may also answer questions that have not yet been asked.
We will awaken the senses, connect with our body, fears and limits, own our true desires, invite others to play with us, learn and understand new techniques to play, to finally embrace the unknown and expand our curiosity.
To create a more playful, inspiring and inclusive space, we will invite everybody to play together, regardless of our orientation and sex. Even so, in these workshops, participants can stop and leave the dynamics at any time if they feel it. It is important not to do anything we don't want to do, but also not to stop doing anything we want to do.
Prerequisites: Previous experience and be familiar with nudity, body work, boundaries and emotional self-management.
Practices will include:
Physical contact, nudity and body work
(some practices may require genital and anal touch).
Setting up frames to play in a creative and responsible way.
Understanding desires and boundaries.
Guided meditations and breathing techniques.
BDSM techniques: Power dynamics, impact play, shibari and sensory deprivation.
Circles for sharing experiences.
Space for free flow and decompression
Practical information
Topic
Transcendence and transgression
Dates
8 to 14 May
Audience
All genders and orientations
Presenters

Main language:


Translation possible :

Location
C/ Josep Pla 11, Roda de Bara
Map and contact
| Prices | One week (7 days / 6 nights) |
| --- | --- |
| Basic price | 960 € |
| Reduced price | 830 € |
Price includes: Food, accomodation in shared rooms and all practices.
Reduced price for: Earlybird, single women, student or artists -25yo, returning guests, couple, pair or trio booking at the same time.
Early bird: Full payment 1 month before the beginning of the workshop.