Empowerment through the Xploration of Intimacy
1. GENERAL DESCRIPTION
This week-long immersion into the vast field of Eros aims to hold a safe and loving space, where we can xplore and discover ourselves and others with the intention of deep self-knowledge, integration and expansion of who we are.
It is an Xperience of:
Self-knowledge by allowing yourself to jump into our proposed xperiences and through them, meet yourself in new situations, observe, inquire and ultimately, integrate and expand. This is empowerment to claim all that we are.
Healing by allowing us to integrate hidden parts of ourselves while being witnessed by a loving, non-judgemental community.
Expansion by breaking out of limiting beliefs, societal or parental conditionings, comfort zones and everything that diminishes us towards embodying our authentic Erotic-Self.
Playfulness by reconnecting to play in life inside and outside the bedroom. We re-ignite your creative flow.
Intimacy by removing masks and daring to live our truth.
Love by practicing self-love first and from there opening up to others.
Health, Connection, Joy and Pleasure.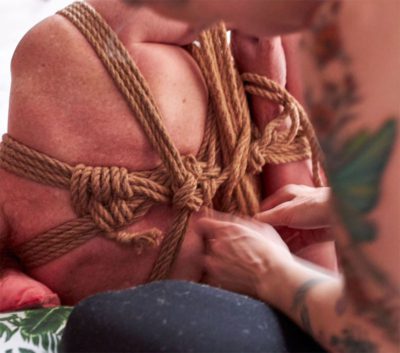 We are all unique creatures, so is our sexual expression. This week offers the space for you to sexplore Neotantra, BDSM, Shibari and other alternative sexuality arts to find your very own Erotic-Self. The main intention of this BliXX Level 1 Retreat is to decondition and texpand consciousness through the use of sexuality. We will focus on self-growth and growth as a tribe, redefining ways of being in the body and relating to others. The retreat is inclusive. It invites all genders (men, women, queer & transgender) and welcomes all sexual expressions.
2. THE XPERIENCE FLOW
PART 1: Liberating our Erotic Self
In this first part of our experience, we will reclaim the natural innocence of our s.xuality. Our intention is to free ourselves from all limiting beliefs, fears, shame, and other mental constructs that are holding us back from the connection with our Erotic Self and the empowerment which comes with it.
Core tools:
▸ emotional release techniques
▸ partner's meditation
▸ erotic-self liberation ritual
▸ self-love ritual
PART 2: Xploring our Erotic Self
This part is about xploring our Erotic-Self and cultivating a deeper sense of self-awareness and self-love. If we want to be perceived as powerful beings, we must first embody that power. If we want to become great lovers, first, we need to be our best lovers. From there we will relate & xploring with others the power of speech to express our Erotic-Self needs and desires.
Core tools:
▸ conscious communication
▸ the power of consent
▸ kinky tantra domination
▸ the art of Shibari
▸ roleplaying BDSM archetypes
▸ yoni & lingam massage
▸ gender swap play party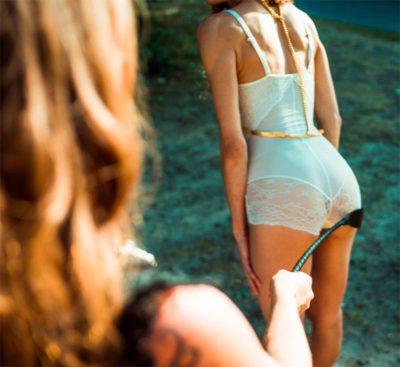 PART 3: Celebrating our Erotic Self
This is the "grand finale" of this retreat. Gathering everything that we have learned about ourselves alone and in connection with others, we will celebrate each other erotic-selves in our most empowered authentic and genuine xpression.
Core Tools:
▸ circle of desires
▸ kinky tantra speed-dating
▸ free flow play-party
▸ collective tantric s.x magick ritual for manifestation
3. ABOUT THE FACILITATORS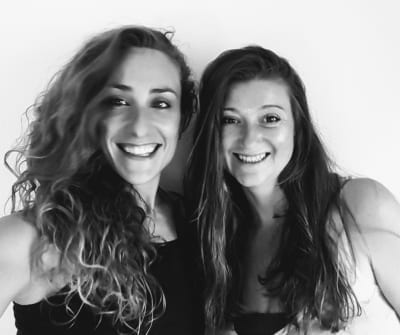 BEATRIZ BERNAL AND ARIANE LALAKEA
Beatriz and Ariane have both been on the path of self-development and spirituality for more than ten years, each individually exploring Classic and Neo-Tantra, Yoga, Massage, Dance, Breathwork, positive psychology, and BDSM. Their strong background in economics and management coupled with their respective experiences in corporate life as high-performers have equipped them with an extraordinary balance of magic and pragmatism as well as a strong understanding of different types of personalities and their differing needs. From all the personal development workshops, retreats and trainings they have experienced and participated in over the years, it has been conscious sexuality events that have had the most profound and significant impact on their personal development.
Why?
Things get 'real 'in such spaces; there is conscious communication about consent, boundaries and desires, the management of rejections or the establishment of deep connections are no longer workshop-related concepts but, instead, real-life situations that push towards integration and embodiment. Ariane and Beatriz met in Berlin and found out they shared their purpose. Out of these merging visions and understanding, BliXX was born and since then run successfully retreats worldwide.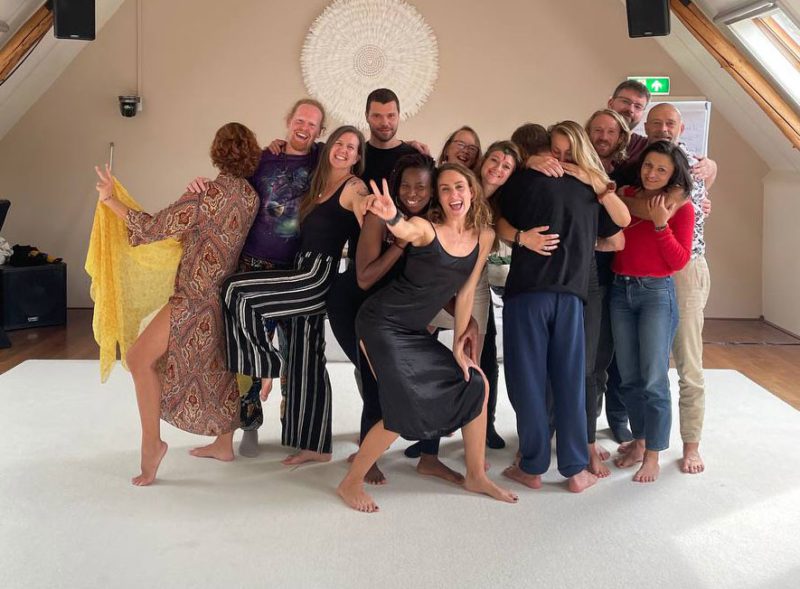 Practical Information
Theme
The erotic self awakening:
Empowerment through the Xploration of Intimacy
Dates
STARTS : Sunday September 25th 17h00
ENDS : Saturday October 1st after lunch
Cost
First 8 spots 2.222 € per person, including:
Accomodation

3 meals and all workshops.

After that 2.777 € per person.
Couples/Playbuddies/friends:
Early Bird: 2.999 €

After that 3.666 €
Contact
Blixx page
Buy your ticket