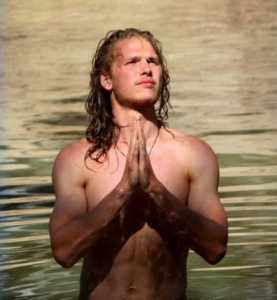 During those two weeks, we will gather together as brothers, friends and lovers to experience a process of awakening and deep transformation.
The first week is dedicated to men who want to make their first steps into Mindful Sexuality. They will learn step by step how to use the tools that will allow them to enter a new dimension of sexuality and face their shadows and hidden emotions .
The second week is more advanced and is addressed to men who are, to some extent, able to manage their own energy and, more importantly, to serve other men, to help them explore new territories of consciousness. This devotional serving will be done alternately so that each can explore new dimensions of pleasure with the compassionate support of the practice partner(s). The ultimate goal is to use pleasure as a tool for learning, understanding and healing.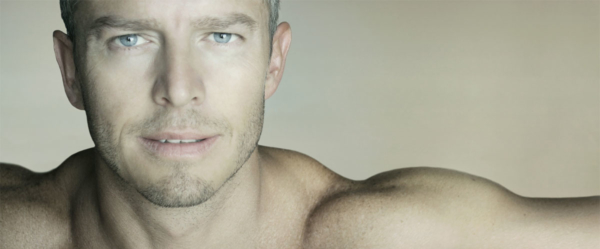 Week 1


Xploring Eros – Xpansion of Pleasure
Week 1 dates: 5 to 11 June 2022
Audience: Gay and bisexual men – All levels
Prerequisite: Being comfortable with nudity.
During the first week, our journey of deep erotic play will be composed of a wide range of activities:
Compassionate sharing spaces,
Emotional processing
Shadow work
Individual erotic practices,
Erotic partner practices.
We will explore 2 main aspects of our sexuality: The form and the infinite.
We will observe and explore our desires, patterns, and conditioning.
We will turn sexual arousal into a tool for achieving wholeness and holistic strength.
We will learn erotic bodywork practices, practiced individually and in pairs, which will be drawn from the following:
Pelvic training
Genital Meditation / Orgasmic Meditation
Sexual Kung Fu
Activating breath techniques,
Microcosmic orbit
Circulating and channeling sexual energy through the body
Orgasmic Yoga (conscious self-love /Meditbation)
Achieving and maintaining high arousal states (without ejaculation for men)
Penis and anal de-armouring / mapping
Anal meditation
Anal massage 
There will also be compassionate sharing circles, emotional processing and shadow work, allowing us to explore vulnerability as a tool for growth and transformation. Through the practice of breath, sound, movement and stillness, we will gain a deeper experience of presence as we engage with ourselves and with others. We will dive into the deeper layers of our sexual authenticity. Our bodies will have space to express themselves sexually and spontaneously, using the tools we have learned.
There will also be a deep dive, a long period of time during which communication will be non-verbal, using only sound, movement, and touch. Beyond simply achieving intense orgasms, we will reconcile with old patterns and wounds, and connect more deeply to our truth. 
We will engage more authentically with our partners, our surroundings, and build a strong foundation for spiritual development.
Week 2


Sacred Intimacy for Men
Week 2 dates: 12 to 18 June 2022.
Audience: Gay and bisexual men – Intermediate and Advanced
Prerequisite: Having a previous experience in bodywork and intimacy.
Need to make a video call before confirmation.
"Sacred Intimacy for men" is an invitation for participants to use pleasure as a healing process. During this second week, all the space will be left for everyone who dares to express their desires and fantasies. We all acknowledge that our fantasies are at the same time a screen that reflects back to us the image of what we are, but also a screen that hides from us what we could become.
During sharing circles, we will help each other to express our hidden desires and wishes, to build the script of our fantasies, and perhaps it will be possible to realise and stage what moves us deep inside. We will learn how to give guidance and clear feedback, in order to get what we need and what we are really longing for.
In the therapeutic group processes of this workshop, in addition to the experimental and playful approach to sexuality, we will address the numerous alternatives of frictional sexuality. Presence, slowness, devotion will be the key words of all intimate explorations. We will explore intimacy during paired and group practices always respecting the rules of consequent and awareness.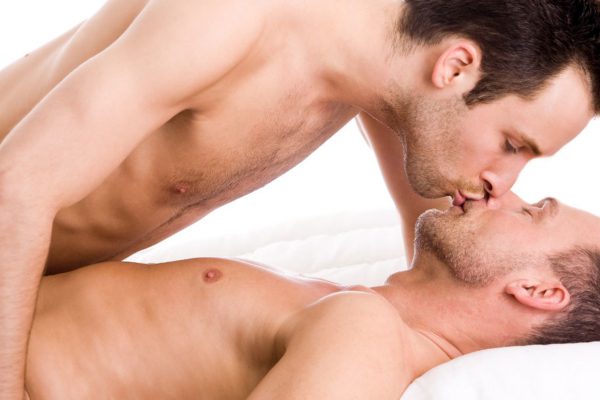 For each exercise, participants will need to define the limits, and the modalities they wish to see applied during the practice. To avoid misunderstandings, the terms will be rephrased by the other person(s) involved in the exercise. This framework can be redefined at any time without the need for justification or explanation.
WARNING : Men who wish to participate in this workshop must have a good capacity to manage and control their energy. They must be able to "serve" all types of men, regardless of their age, shape, needs and expectations. They will have to be able to receive guidance and true feedback. The male ego and the notion of performance have no place during this workshop, nor the notion of competition, on the contrary the idea of collaboration is put forward to sublimate the expression of desire and pleasure.
Price includes: Food, accomodation and all practices.
Reduced price for: Earlybird, student or artists -25yo, returning guests, couple, pair or trio booking at the same time.
Early bird: Full payment 1 month before the beginning of the workshop.
| Prices | Week 1 (7 days / 6 nights) | Week 2 (7 days / 6 nights) | Week 1 + 2 (14 days / 13 nights) |
| --- | --- | --- | --- |
| Teaching: basic price | 990 € | 990 € | 1.380 € |
| Teaching: reduced price | 770 € | 770 € | – |
| Food & accomodation | 480 € | 480 € | 1.040 € |