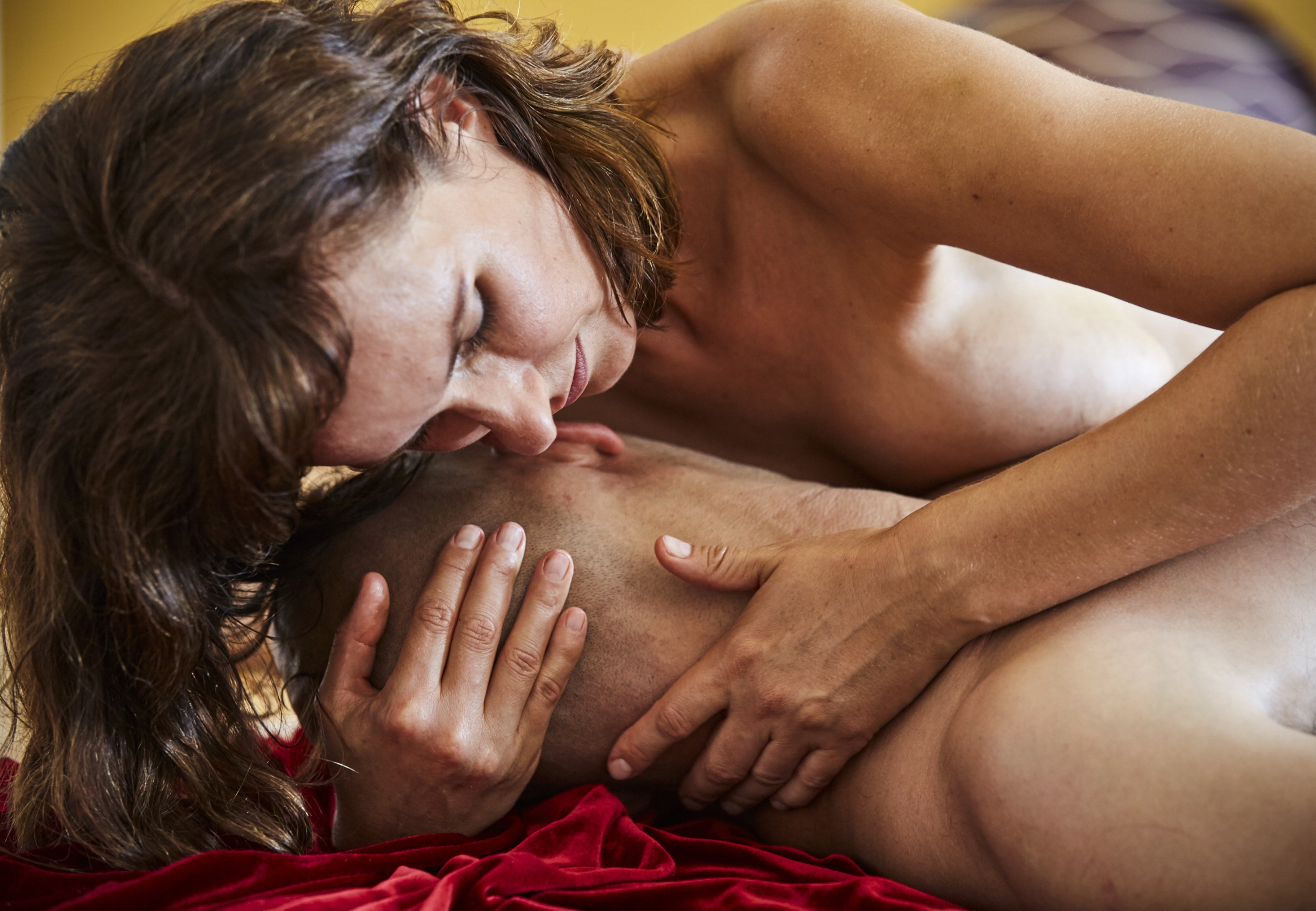 What remains after the adventure?
What happens when the summer of infatuation changes? When a tingling in the stomach turns into a feeling of security, but also a feeling of comfort? When passion turns into depth and the longing for more slowly gives way to the challenges of everyday life? What happens when you are really allowed to come apart and sit together in your relationship? Here you will find what you need, because everything is taken care of and it may simply be about love: about the I and the YOU and the in between. When it comes to finding a new language for my longings, for my vulnerability, my affection for you. What happens when it is safe enough and everything can be said? What happens when I take the first step? Imagine you really have time for each other.
These are exactly the questions with which we invite you to our October retreat. Summer is coming to an end, the last surge of warmth in the golden autumn in Barcelona. We are in the seminar center … . On the outskirts of Barcelona, a few steps from the sea. Breathe deeply.
A beautiful country house, an inviting pool directly in front of the terrace, surrounded by dense green and a colourful play of flowers. Salt water, beach, sea air and the sensual pleasure finds its equivalent in the vegetarian and vegan delicacies of our herbal witch kitchen team.
Together we have four days to dive in. To be grateful. To nourish and pamper ourselves. To find each other, to play, to remember how it used to be. Maybe we are tender with each other, maybe more will happen, we will accompany you on a journey towards more authenticity, openness and connectedness. Where do you find a clear "Yes" in you? Where does it take courage to be able to say "no" just as honestly?
How do we stay in loving connection when we are divided? How do we stand the tension when our needs seem to be mutually exclusive? What happens when we are more than two who love each other?come with your questions and ideas, doubts and your thirst for knowledge, your need for exchange and the desire for loving touch. You are most welcome.
Goals and contents
What do we want to do and what do we give you?
practical insights into the Hawaiian art of touch, the "queen of massages" Lomi Lomi – with guided full body massage ritual
develop a loving contact with yourself, recognize and formulate your own needs -understand and accept your partner's needs and limitations
appreciative handling – also with the magic word "no"
ask for concrete wishes and touches
understanding relationship dynamics
to be allowed to enter into connection and intimacy and at the same time to pursue the desire for adventure, to understand jealousy
to learn to trust the partner* and the inner strength, to exchange with each other, to promote understanding, empathy, to strengthen the feeling of community (we are united by the fact that we all go through similar processes)
-concrete conversation techniques for a better communication among each other
-Playful approach, food for body and mind, approaches and methods for home
Practical Information
Title of Workshop
Art of Touch for Relationships
For whom is this weekend suitable?
For singles and people who want a relationship, as well as for people in monogamous or multiple relationships; who want to give new impulses to their existing relationship.
Presenter(s)
Hanna, Markus & Anja
Start
8th of October at 3pm
End
11th of October at 2pm
Location
Carrer Josep Pla 11b – 43883 Roda de Barà – Spain
Name of the venue
La Casa Dorada
Price
354€
Reduced price
(earlybird, couple, student, senior, etc…)

Price for food and accomodation
165€ including all meals per person for all days
Can I come alone?
Yes. you are welcome to come alone and try the exercises with other wonderful people. You are also welcome to bring your partner(s). You can decide with whom you do the exercises together. We support an open communication of limits and needs.
What to bring:
200ml organic oil in a small bottle if you want to use your own, otherwise we have
Lunghi, Sarong or other thin beach towel gerne also your own large towel for your massage
Place – Sexy outfit for the evening, if you want your own toy-casual clothing
Clothing for sitting, dancing, lying down (which may also get oil) – Swimwear for the beach
Maybe diary, like to note down your desires in advance. Dreams, unspoken things concerning relationships, sensuality and sexuality ("what do you wish for and have you never dared to dream before?)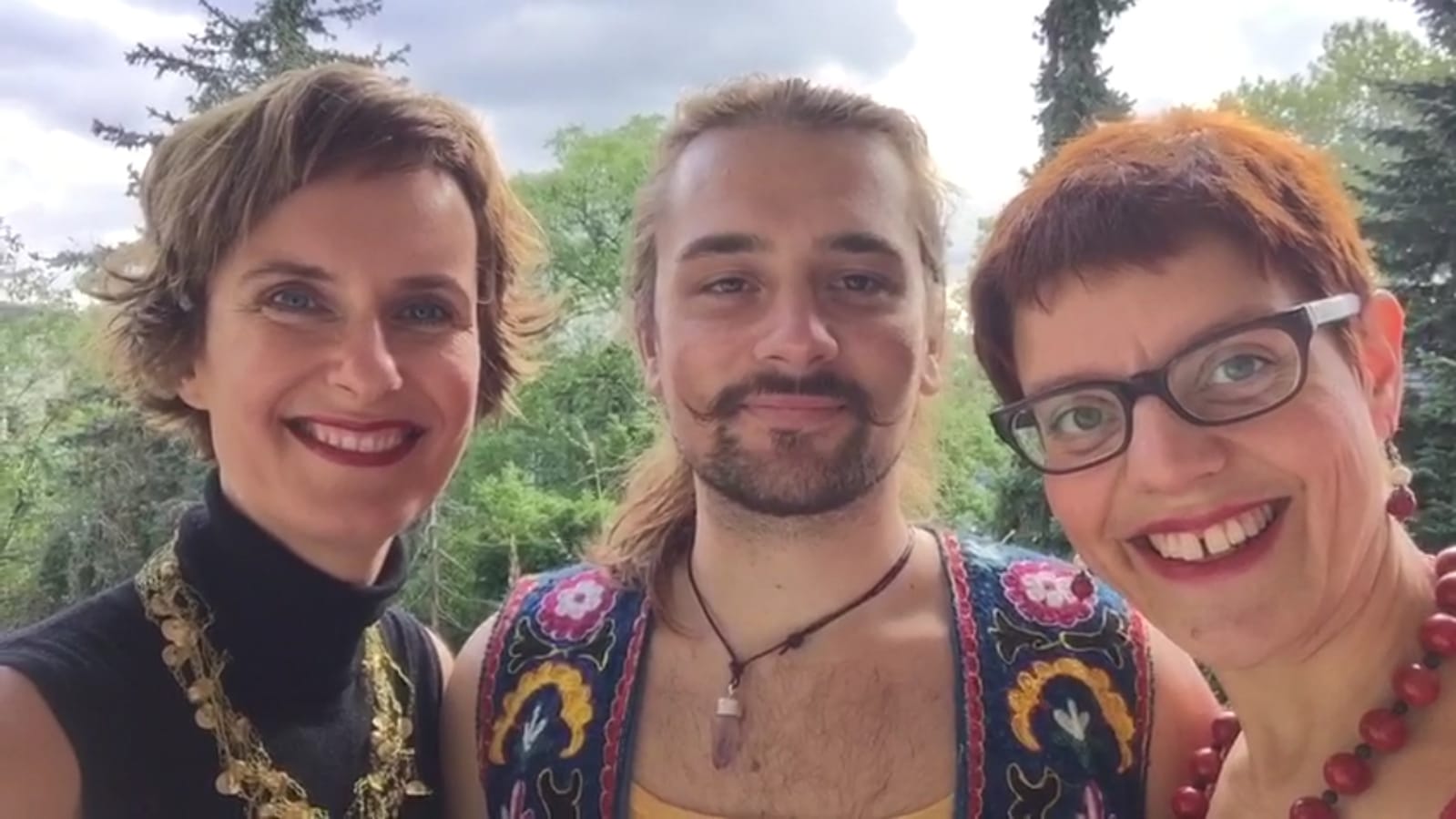 About the Presenter
As a freelance business psychologist, Hanna gives management seminars, mediation training and non-violent communication training. In addition to teaching assignments in Psychology & Gender at the TH Köln, she has been working on the topics of polyamory, communication in partnerships, alternative family models and female lust since 2011 and has also been giving workshops on these topics since 2017.
Markus is an art educator, special education teacher, acroyogi, illustrator and artist. He is fascinated by the element of play, when people truly and innocently meet and get in touch with each other. This fascination is reflected in his workshops and in his paintings. He is particularly interested in role models and expectations of masculinity in a modern world. He is actively researching a new definition of this somewhat dusty term and shares knowledge and experiences with people that inspire him. This has resulted in the "Liebes.Team" in 2017. In the seminars, the two use their collective knowledge to facilitate authentic communication.
Anja combines holistic bodywork with the special touching quality of the Lomi Lomi massage. As a body therapist for Hawaiian Lomi Lomi Massage, Tantra Massage and as a certified breath therapist (Rebirthing) she passes on her experience with a lot of heart and background knowledge. With her sister Jana Goralski she founded the "Lomi Ausbildung Berlin", a school for Hawaiian massage & body therapy Anja teaches internationally (Austria, Brazil, Spain), including here in Barcelona. Her approach is a mixture of ritual and intuition; with ease and depth she accompanies individuals and groups in loving presence.